Twenty people have died after a World War Two vintage aircraft crashed into a Swiss mountainside, police say.
The plane - a Junker JU-52 HB-HOT - was carrying 17 passengers and three crew on a sightseeing flight when it took off on Saturday.
Operator JU-Air said it was saddened by the news and it had set up a helpline for relatives. It has suspended all flights until further notice.
The cause of the crash is not yet known.
An eyewitness told Swiss newspaper 20 Minutes that the "plane turned 180 degrees to the south and fell to the ground like a stone".
The aircraft came down on a mountainside about 2,540m (8,333 ft) above sea level, police say.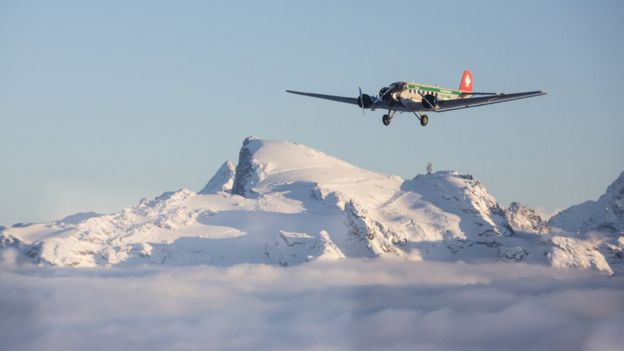 JU-Air runs sightseeing tours on its squadron of German-made vintage aircraft.
In another crash on Saturday, a family of four including two young children were killed when a small plane came down in central Switzerland.