The Cameroonian government announced the restoration of internet service to the country's anglophone regions after over 3-months blackout.
Some activists as at Thursday evening confirmed that their internet services were back as promised by the government. Others, however, choose to wait till they can personally verify the 'return.'
The government statement announcing the restoration of the internet was signed by Communication Minister, Issa Tchiroma Bakary, but there was a caveat that Yaounde reserved the right to put people offline if they misused it.
''The government urges the populations of these regions to be vigilant (and) to continue to nip in the bud the activities of extremists, secessionists and enemies of the Republic,'' the statement said.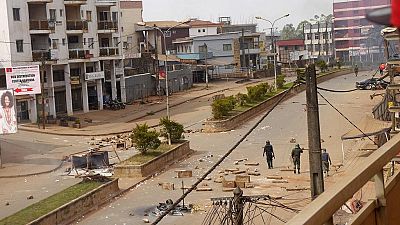 Pro-internet activists who kept pushing for the restoration of the resource have been celebrating the development. Internet access was blocked in Cameroon's two anglophone regions (Beau and Bamenda) following anti-government protests.
The shutdown according to 'The Internet Without Borders' group cost businesses in the affected areas an estimated 44,000,000 CFA Francs, which translated to $723,000 or 675,000 euros. The group has been at the forefront of calls for the net 'as a matter of urgency.'
The reason for the blackout was because of allegations on the part of the government that social media particularly was actively being used to spread false information. Protests were largely against discrimination by the country's Francophone majority.
Over 100 people were arrested and one person killed in November last year in the north-western town of Bamenda, following days of violent protests over the alleged discrimination against minority English-speaking people.
French is spoken in eight of Cameroon's 10 regions and English in the north-western and south-western regions. The anglophone regions are calling for authorities to stop imposing French on their educational and legal systems.